RM EQUIPMENT, INC.
6975 NW 43rd Street, Miami, Florida 33166
TEL: 305-477-9312 / FAX: 305-477-9620
info@rmgrip.com
FastRail™
Accessory Mounting Rail for the M4 and M16 Rifles
(Picatinny Style MIL-STD-1913)
Keep your original configuration - just SNAP it on.


demonstration, click


Flash demonstration, click


Gain increased flexibility without changing the handguards or disassembling.
| | |
| --- | --- |
| | 3 Rails in One. |
Customize your weapon with ease.
Grips
Flashlights
Bipods
Lasers
Tasers
Grenade Launcher
Grenade Launcher Sight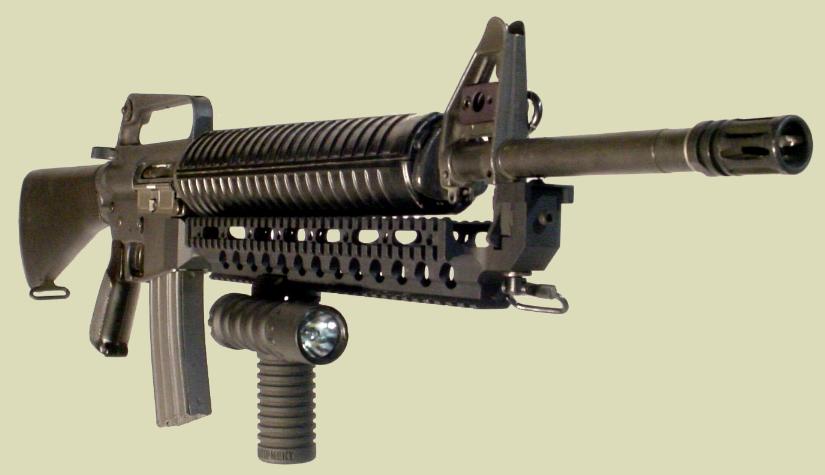 FastRail with the RM RailGrip & Tactical Light on the M16 Rifle.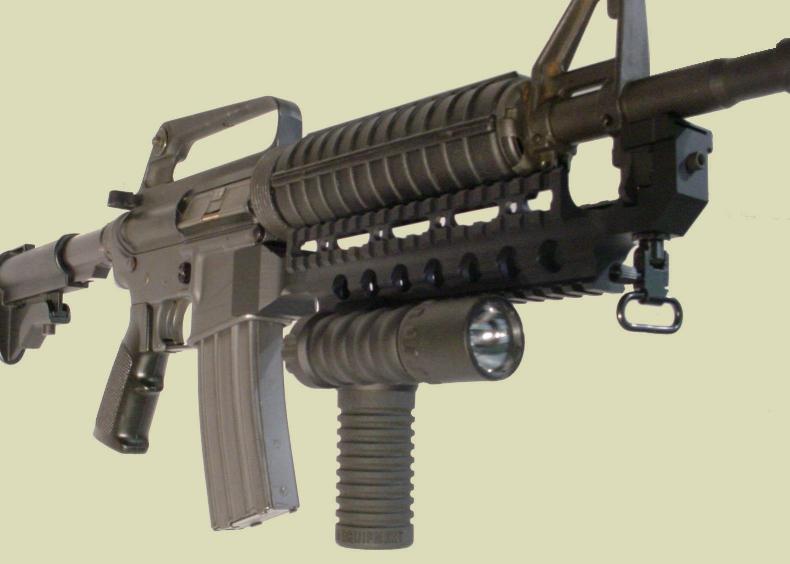 FastRail with the RM RailGrip & Tactical Light on the M4 Rifle.


RailGrip


Click for 40mm.com

To see other products such as the M203grip, RailGrip, and RMgrip - go to 40mm.com


The FastRail™, M203PI™ 40mm Grenade Launcher, RMgrip™, G36grip™ RailGrip™ and M203grip™ Product Lines are solely manufactured by
RM® Equipment, Inc.
6975 NW 43 Street, Miami, Florida 33166 USA
TEL: 305-477-9312 FAX: 305-477-9620
info@40mm.com

RM® Equipment Inc. is a Veteran Owned Company.

RM® and the "Bang" are Registered Trade Marks and may not be used without written permission from RM Equipment, Inc. RM's product improvement process is continuous, so current versions may vary from those shown on this website. © 2012 RM® Equipment, Inc.